ARIEL ZEVON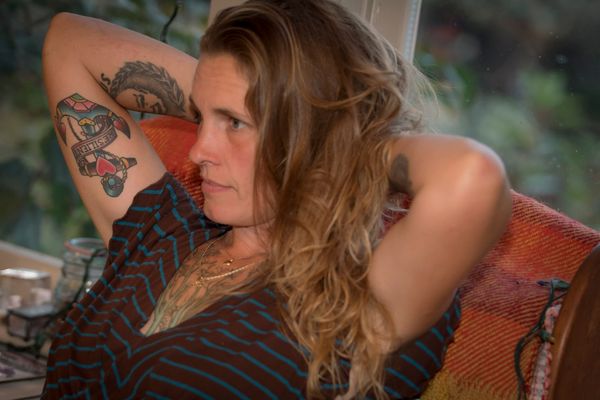 From producer Kristina Stykos:
"For Ariel Zevon as a child, being tucked into bed on a recording studio couch while her father worked the night shift was normal.  She likes to think of it as her earliest "musical training".  On the road with him, she learned how to amuse herself for hours on end, camped out in hotel lobbies & green rooms while the adults in her life went missing into a world of [as she puts it] "exquisite talent and chaos".  Listening to Ariel's first album of songs, there's no mistaking the edgy, irreverent spirit in her music, and no doubt that she comes by it honestly.
I guess I was curious when I met her, having heard her dad was Warren Zevon, when all I could see was that her life was dedicated to local foods sourcing, community activism, the insane hours of a cafe owner and mothering rambunctious twin boys. That was back around 2005. Well, things eventually tipped the other way. There'll always come a time when you have to get back to your roots or at least deal with it. Fast forward ten years and Ariel is literally homesteading, woodshedding, chopping wood, using a pick ax, milking goats and writing songs that she imagined no one would ever hear. Who says there isn't a god? I stumbled onto it and we ended up making a record here at Pepperbox Studio:
That record, The Detangler, is now available: 16 deeply personal, fiercely direct and intricately woven songs featuring Ariel's hallmark ascerbic wit and wisdom. The apple does indeed not fall far from the tree."
Click here for ariel's website.