DAVEY DAVIS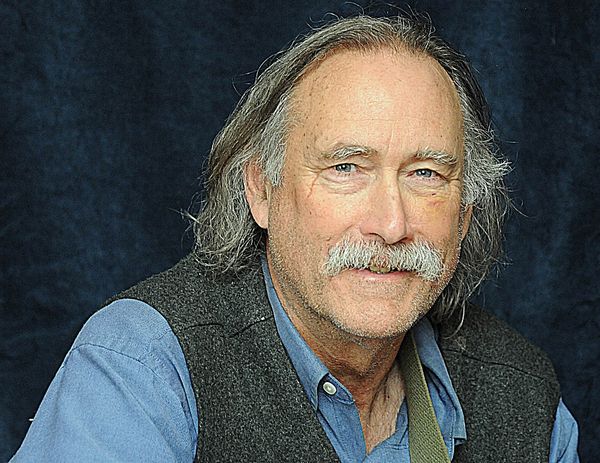 Davey Davis is a 7th generation Vermonter who grew up on a farm in the shadow of Mt. Ascutney. His songs and poetry emanate from a deep love of the land.
Working various jobs in machine shops and as a ski instructor, fly fishing guide and trail builder, Davey's songwriting easily taps the lyrical nuances of nature and the stark realities of rural life, with an eye towards the human characters inhabiting it.
Davey is a prolific songwriter and we are happy to announce the release of his first recording on Thunder Ridge Records: Bones of the Heart.
Here is what Seven Days reviewer Dan Bolles has to say about Bones of the Heart:
"Some credit for that feel undoubtedly belongs to producer Kristina Stykos, who engineered the album at her Pepperbox Studio in Chelsea. The record is also a product of Stykos' Thunder Ridge imprint, which is home to a wealth of local artists who trade in a similarly rough-hewn, rootsy style. A hallmark of Stykos' catalog, both as a producer and in her own recordings, is tattered quality. Thunder Ridge albums tend to favor grit over polish, and Bones of the Heart is no exception.
That scruffy trait is most evident in Davis' age-worn vocals — both when he sings and, on numerous occasions, speaks. The songwriter often employs a sort of talking-blues delivery interspersed among more traditional melodic passages. Especially when used sparingly, as on the Eddie Russell-penned "Hawk of the Mountains," it's an effective tactic that lends his songs a conversational familiarity, kind of like a favorite uncle spinning tall tales.
Stykos contributes vocals to that cut and many others. Her own wizened rasp is a perfect complement to Davis', particularly on songs such as "Belle of the Bijou," "Ghost of Chateauguay" and the title track. Stykos also chips in on a variety of instruments throughout, including guitar, ukulele, banjo, mandolin and percussion. She's one of a crack crew of backing musicians and Pepperbox regulars that includes Jim Pittman on dobro and pedal steel, drummer Jeff Berlin, multi-instrumentalist Bow Thayer, and keyboardist Lane Gibson, the last of whom also mastered the album.
But the true guest star is Val McCallum, best known as Jackson Browne's lead guitarist. His stinging electric licks are a highlight throughout, adding urgency, character and gravitas.
Despite all that instrumental firepower, Davis' charming songwriting stands on its own. Witness album centerpiece "Night Church," on which Davis and friends find a specific sort of old-time religion. "It was night church at the nine pine bar / with a banjo and three guitars," sings Davis at the chorus. Then, "Preacher forgot all about sin as whiskey / rolled down his chin / Jesus was in the choir, the Sabbath was / on fire, redemption's not far, so get / yourself a perch at night church in / the nine pine bar."
Amen."