May 2019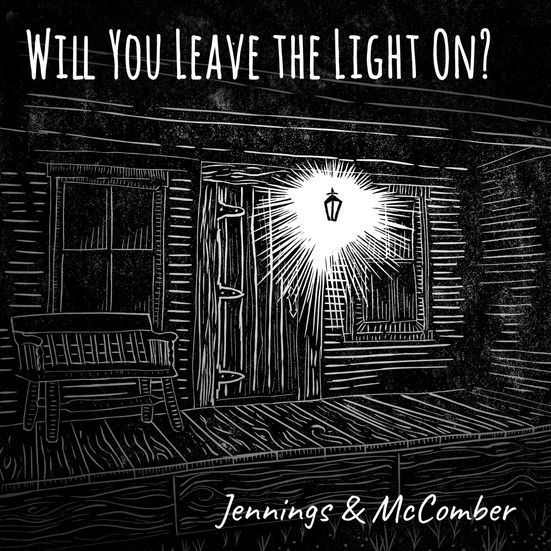 Together, Kara and Andy always had dreams of making music. They've played a wide variety of music over the years in many different settings and contexts.  In 2013, they began a new and lifelong dream of writing and performing their own music as a duo and Jennings & McComber was born. 
When they arrived at Pepperbox Studio, looking to do a recording, they walked through the door with an enormous spirit of good will and open-hearted curiosity about how to create the best process. This genuine longing for the recording experience to reflect their humanity coupled with the depth of their musical sophistication, now shines through in the finished product, a collection of eleven original songs titled: "Will You Leave the Light On?". 
Kara is a vocalist extraordinaire, and by that, I mean that her whole being shows up as a healing force when she is sharing this gift with others. Andy has equal powers, in his ability to summon energies that delight and uplift, both vocally and instrumentally. Their songwriting offers clarity of mind and a rich appreciation for the beauty of the world and of their family histories.
To say the working with them was like play, would be true and not true. It was also like walking through the dappled sunlight under a cathedral of pines, as the wind rustles the branches of the trees and distant thunder rumbles. Their duo energy casts a sweet spell of hope and joy, tempered with the hard knocks that have forged their characters. Recorded in very few takes, this album is truly like a bird caught temporarily in the hand, on its way to bless the sky. 
March 2019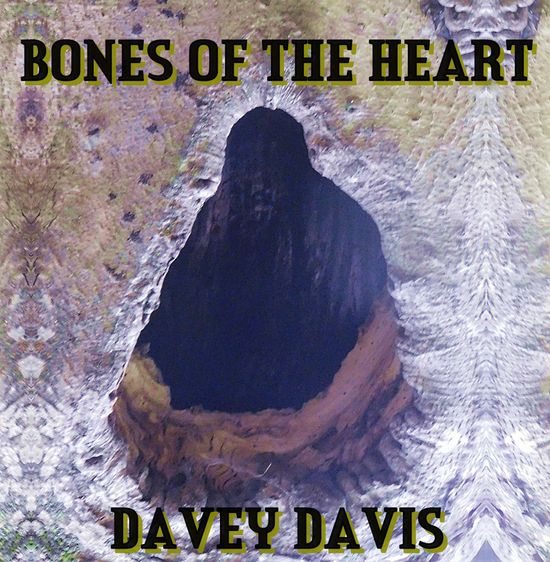 Starting out as a casual agreement between friends, "Bones of the Heart" turned into a full blown album project, thanks to much help from talented friends who rallied to the cause. Those not familiar with the poetic ramblings and surprising twists of Davey's songwriting are in for a treat! This is true Vermont inspiration, honed in the hills and tumbled to reveal a natural polish, featuring facets of tall-tale-telling along side honest, confessional plaints. As reviewer Dan Bolles of Seven Days put it:
"Davey Davis' Green Mountain roots run deep. The [Windsor] native has worked as a machinist, a ski instructor, a fly-fishing guide and a trail builder, among other classic rural occupations. In other words, the seventh-generation Vermonter practically bleeds maple. His latest record, the curiously titled Bones of the Heart, is rich with rustic imagery and old-school Yankee sensibilities. In moments, it wouldn't sound out of place alongside the fabled folk releases of late local label Philo Records. Like the songwriter himself, the album is Vermont AF, hearkening to a bygone era of homespun folk, blues and rock songwriting."
Produced by Kristina Stykos, with musicians Val McCallum, Jeff Berlin, Jim Pitman, Bow Thayer and others.
January 2019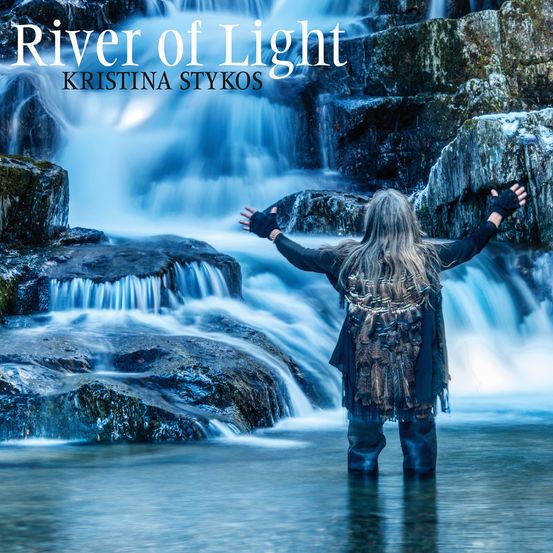 Well, this one took a few years as albums sometimes do ... but it couldn't be more done now! You can start recording in stolen moments, but when it comes down to finishing an album, the whole world stops until its done.
 So we ... or me ... is glad to announce this release and share with you a few words from former music editor of Seven Days, Dan Bolles:
"Since she started churning out recordings on her Thunder Ridge Records imprint in 2005, Kristina Stykos has embraced a unique vision of Vermont. Her dark and complex view of life in the Green Mountains is embodied by the folk-rock songwriter's Pepperbox Studio, where she's produced her own albums and dozens more for other artists. The off-the-grid studio is scenic and homey, a quintessentially rustic Vermont setting with sweeping mountain panoramas. But life there is as isolating and unforgiving as it is beautiful. That dichotomy has long informed Stykos' music, making hers a singular Vermont voice — up to and including when she lost it.
In 2017, Stykos was diagnosed with spasmodic dysphonia, a disorder that makes speaking and singing difficult or even impossible. It's the same ailment that has long plagued British folk-rock singer Linda Thompson. But rather than cowering in the face of a career-threatening disability, Stykos confronted it head-on. As she told Seven Daysin early 2018, "If I can't sing, I'll talk."
On River of Light, her recently released sixth album, Stykos does both. She alternates between a dusky melodic rasp and a sort of spoken-word style that's equal parts slam poetry and talking blues, but set against a twangy, alt-country backdrop. Stykos' songwriting has always had a jagged edge. If anything, her vocal condition enhances that rough-hewn quality, bringing the stark isolation of her writing into finer focus.
In addition to her considerable gifts as a guitarist, arranger and composer, Stykos is a brilliant poet. Perhaps because of her vocal limitations, her words take on a newfound urgency here, evidenced in the first lines of opening track "State Line Diner." "It seemed so cruel, just one headlight / I can't see half of what I should tonight," she sings with a hoarseness that sounds something like Lucinda Williams after half a pack of Marlboro Reds. Then, "You said: She won't pass inspection, / that piece of junk / So you took the Chevy and I got drunk."
River of Lightis loaded with similar fleeting but compelling moments of rural desperation. Stykos weaves a tattered tapestry of small towns and small lives but does so with compassion and understanding. Amid the dysfunction and heartbreak of songs like "Since You Asked" and "At the Edge," there is something else: redemption. Through affirming songs such as "Blessed Light," "Climb This Ground" and the title track, Stykos' latest chapter is one about overcoming adversity, of finding her voice.
To that end, she enlists some talented friends. Guitarists Steve Mayone and Val McCallum offer searing work throughout, adding texture and immediacy. Stykos' longtime drummer Jeff Berlin is as tasteful and locked in as ever. Fiddler Patrick Ross adds depth and rustic fire. And in vocalist Abby Jenne, Stykos has found a perfect foil. All of which makes River of Light Stykos' most emotionally affecting work to date." Seven Days, Jan 30, 2019.
September 2018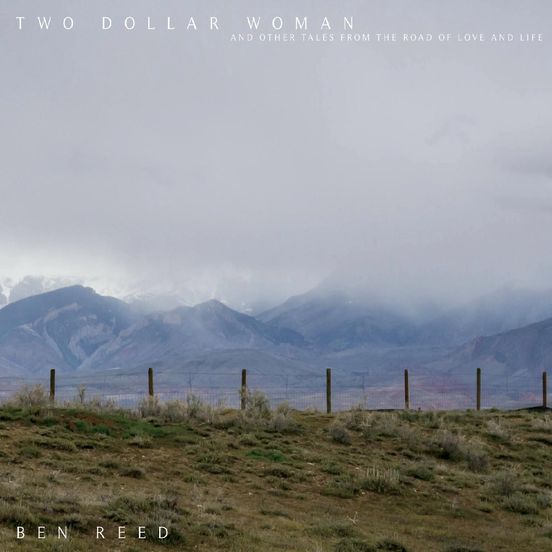 We are excited to announce the release 
of Ben Reed's long awaited album of original songs, recorded here in Vermont at Pepperbox Studio!
Montana's Lively Times has this to say: 
"When Billings guitarist and retired business owner and finance professor Ben Reed first heard the Sons of the Pioneers' hit songs, he was hooked. He played trumpet in school, sang in a college folk group, and played a smattering of guitar until other college studies took all his time.
Years later, when he realized he needed music in his life again, he started picking his Martin guitar and writing songs, and the result is this self-penned album. Assisting him are Kristina Stykos on oodles of instruments; Patrick Ross, fiddle and cello; Charlie Shew, drums, percussion and bass; and Lizzy Mandell, harmony vocals. A spicy horn section, courtesy of John Roberts, trombone, Brent Koch, sax, and Mark Fenderson, trumpet, populate the folky "Love's Melody.""
[Mariss McTucker]
Congratulations, Ben! 
January 2018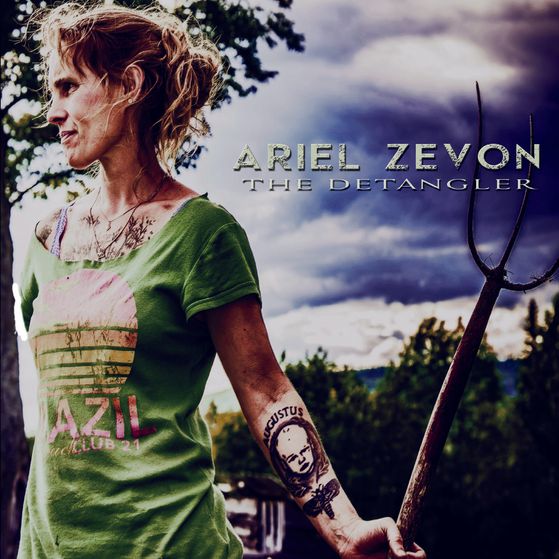 Our latest release is just hitting the airwaves, and we are pleased as punch to hear it out there in the world! The gestation period for this 16 song collection spanned at least a couple arduous winters of freezing pipes, broken plow trucks, loose cows & all manner of indignities that only a couple of "Chix from the Stix" would know about. Amidst what some might consider anything but optimal conditions, Ariel & Kristina steadfastly recorded & arranged a whole record, while between them juggling a food truck, a landscaping business, teenagers and rural isolation. Congratulations, intrepid warriors! We look forward to celebrating Jan. 27, 2018 at Sweet Melissa's in Montpelier VT - come one, come all! 
November 2017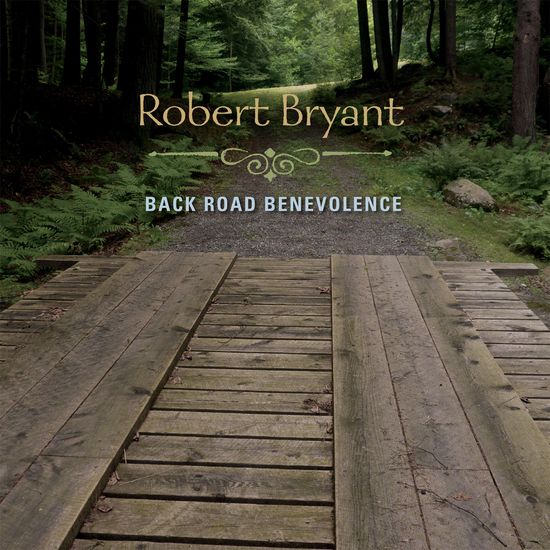 It's exciting to be bringing this ship into port, a musical odyssey born of determination & personal vision that started from vocal song sketches. . Vermont composer and educator Robert Bryant has been crafting his sung messages to the universe for many years, but only recently decided he was ready formalize the relationship. With the help of producer Kristina Stykos and anchor musicians Dave Keller (guitar) and Patrick Ross (fiddle & cello), this is a soulful album with a positive vibe. Congratulations, Robert!
September 2017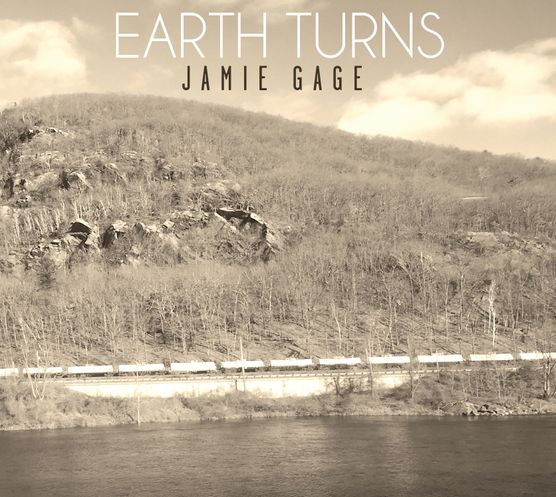 Hot off the presses at TRR: Jamie Gage's "Earth Turns" and it's a great one! Jamie is already known around town as a published poet and this EP expands his resume into the musical -  a "politically-charged debut collection of rootsy alt-folk-rock songs" from a writer with street cred' in social activism and a heart as big as the moon. Congratulations, Jamie! 
July 2017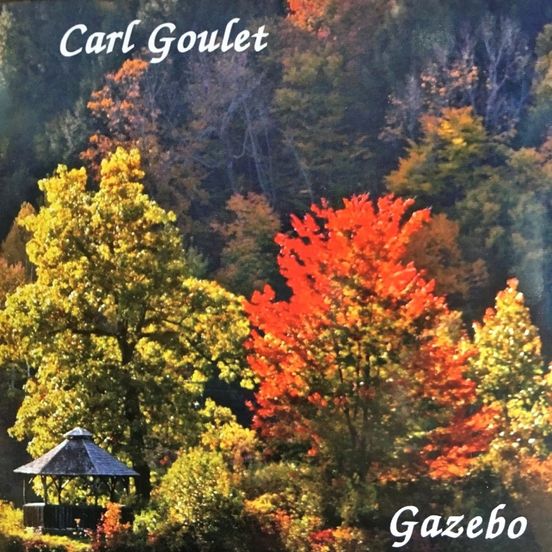 Congratulations to singer songwriter Carl Goulet for the release of his first solo album "Gazebo", a collection of original contemporary folk and protest songs from a soft-spoken master of his craft! We hope to hear more about this amazing work of songwriting in months to come, as word gets out. A simple treasure filled with gritty vocals, stellar guitar work, honesty and hope! 
May 2015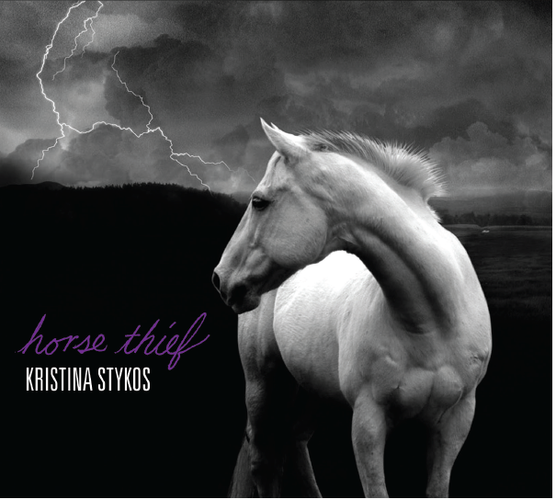 The latest from TRR Head Honcho Kristina Stykos, a 13 song album aptly titled "Horse Thief" after her late nights in the studio stealing ideas from a somewhat elusive, cosmic, field of dreams.
The Rutland Herald says: 
""Horse Thief" is Stykos' most advanced project and is musically sophisticated with superb production values. This is mature songwriting, relationship gone awry songs primarily from a woman's perspective, delivered in the soaked in life voice that is Kristina Stykos. This should be her breakout album both sonically and visually."
Congratulations, Horse Thief! 
January 2015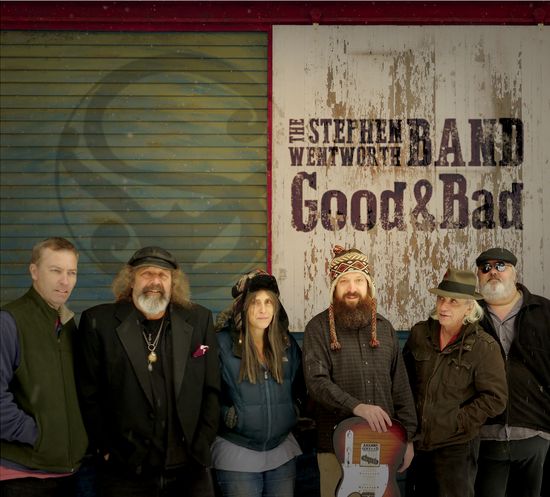 Blue collar Vermont rockers The Stephen Wentworth Band bring the music of Steve Kondi to life and their new album "Good and Bad" is now available! Congratulations, guys! 
The Rutland Herald says:
""Good & Bad" by the Stephen Wentworth Band is an album of blues-flavored music, heavy on lead guitar riffs and vocals that often sound like they came out of the Steely Dan mold. The 11 tracks and 45 minutes of music here show how good five musicians who, in the Vermont mold, must work day jobs to support themselves, sound when they have enough time to get into a studio on work on their music over time."
March 2014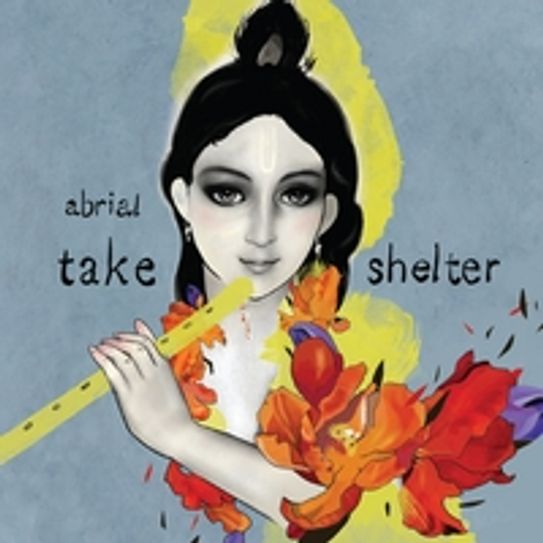 Congratulations to Abrial upon the release of TAKE SHELTER (2014) onThunder Ridge Records!  It's always gratifying to help a new artist undertake their first full-length recording, from the ground up. Abrial, who lives in Hawaii and works for the representative Tulsi Gabbard, began this project with limited means, and successfully raised $4,657 on www.kickstarter.com to bring it to completion - a three year effort in all! Her songwriting is daring and philosophical, and her supple, edgy voice cuts through the usual hum-drum fare we're all used to, startling in it's penetrating honesty. We look forward to many more releases from Abrial! 
January 2013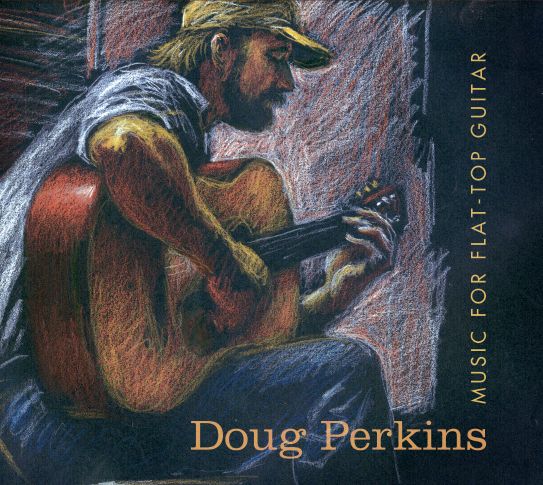 This album has been in the works for a couple years, and we are incredibly pleased and proud to be releasing it finally, after many months of planning and execution!
For those new to Doug's playing, be prepared for a guitarist with a feel and grace to his playing, like no other. Equally facile at bluegrass and jazz, this album also showcases classical interpretations that have an energy and wit their composers (Bach and Chopin) would surely admire.
Doug is joined on this album by long-time collaborators mandolinist Jamie Masefield, fiddler Patrick Ross and bassist Tyler Bolles, with cameo appearances by bassist Pat Melvin and guitarist Kristina Stykos.
Rallying to meet varying magnitudes of complexity and dynamic range, these original ensemble pieces are alive and similar to much of what Doug performs regionally. Additionally, there are some wild rides a la Doug's fiddle tune repertoire, thanks to a few microphones getting thrown just in time, at a midnight jam session with Patrick. These recordings capture the duo's extraordinary pacing and amazing "lock" - and some of the best performances of traditional tunes Vermont has to offer. The remaining solo pieces are dazzling and fluid, featuring the poignant rhythmic and melodic nuances so admired by Doug's fans.
Throughout this album, Doug's polished technique and thrilling panache fly out at the listener, occasionally at breakneck speed. and always with his signature warmth of tone and personal goodness. 
OUR ARTISTS ON SOUNDCLOUD