BOW THAYER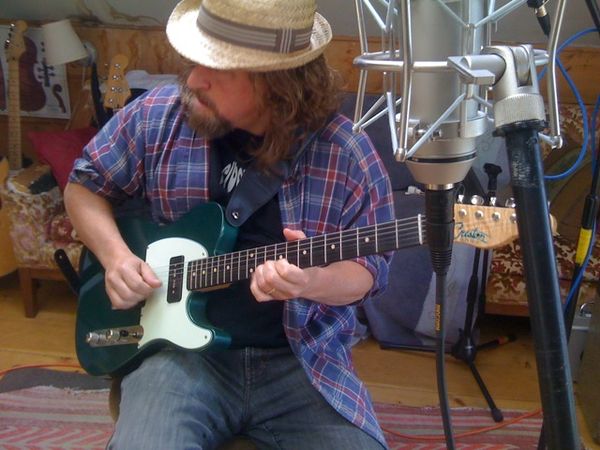 Bow Thayer's music emanates from the soul of the densely forested mountains of central Vermont. Sometimes you will find Bow playing on his own, but unless you're on the deck of his A-Frame deep in the mountains of Vermont, you will usually find him performing solo or with musical compatriots, including drummer Jeff Berlin and others.
His 2009 album Shooting Arrows at the Moon on the Thunder Ridge Records label is "an introspective gem of an album featuring sparse instrumentation and a pure sound" [Robert Resnik, Seven Days] and features a collaboration with Kristina Stykos and Patrick Ross, A.K.A. The Holy Plow, a trio which toured venues in Vermont and the northeast for a couple years.
Based originally on the band's rehearsal tapes, it quickly became a full-fledged, full length CD project, thanks to a little overdubbing and polish from the engineer (Kristina) at Pepperbox Studio. It remains an iconic favorite of Bow's loyal fans.
 Contact Bow at bow@bowthayer.com