ROBERT RESNIK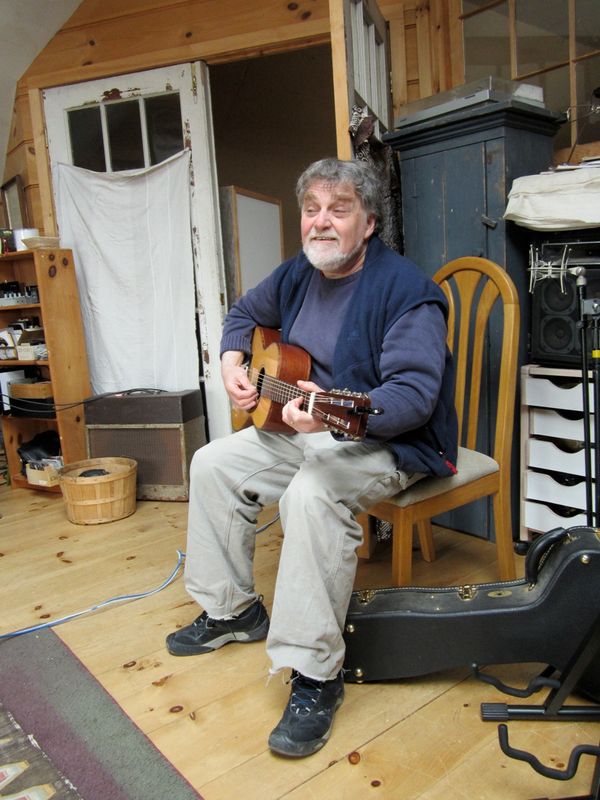 Robert's one and only solo album was conceived of and pulled together by Thunder Ridge Records producer Kristina Stykos and another of Robert's long time musical friends, Mary McGinniss. These women understood something Robert did not: that his exuberance as a person & performer as well as his musical vitality & virtuosity, could find new relevance with deeper exploration. Plus, it would be fun to a make a record together.
Many are familiar with Robert's music show on Vermont Public Radio, called "All the Traditions", which he began hosting back in 1996. Or they remember hearing him play on the street, or at First Night or for their friend's mother at the local senior center. In fact, his gigs have been a constant in the Burlington, VT area for over 35 years. He is such a natural crowd-pleaser and consummate entertainer that we knew it might be hard to pen him up in a studio for more than a few hours.
But in the end, thanks to a lot of great food on site and wily manipulation, the three of us joined forces for several weekends of productive recording, with Robert picking up and playing all variety of stringed and wind instruments, including one he claims to be chronically addicted to: the button accordion.
How we got him to do it is still somewhat of a mystery. Perhaps we took time off to let him lead us on a wild mushroom hunt now and then, or cook us one of his signature dinners.
Robert was the 2019 recipient of the Herb Lockwood Prize In the Arts, a genius grant and annual celebration of artistic excellence at a level that inspires other artists and enriches the community. We hope that as people are more and more attracted to Robert's amazing body of work, musical and otherwise, they will come to treasure this/his album entitled Playing Favorites, as much as we do.
Contact Robert at rresnik@vpr.net